Piedrafita Prognostics:
Company presentation
We are a highly innovative SME, focusing on the development of prognostics and testing products and applications for both the military and the motorsport worlds. We are the youngest members of the Piedrafita Group, having been a department of Piedrafita Systems for over 30 years, but not being officially founded as an independent company until 2021. Our goal is understanding vehicular behaviour as a way to improve and optimise maintenance and performance, benefitting the end-users as well as the manufacturers.
Our team of highly qualified engineers, from a wide variety of different fields, is capable of developing the most advanced solutions for vehicle testing under the most extreme circumstances.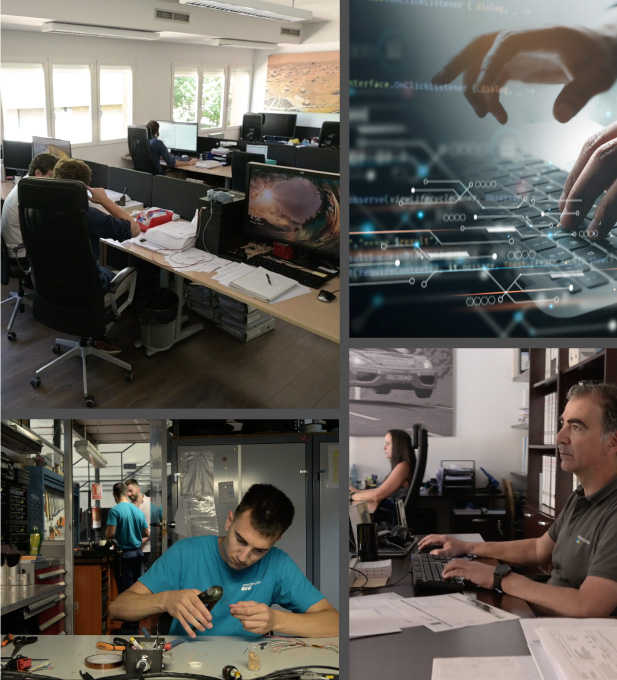 As part of the Piedrafita Group, Piedrafita Prognostics shares the Group's mission, vision and values:
MISSION
To develop unique vehicular technologies, capable of providing unique characteristics and differential technologies to vehicles and their final users, always a step ahead of the state of the art.
VISION
The creation of value through the constant acquisition of knowledge in vehicular engineering and all surrounding technologies.
VALUES
Commitment to the Piedrafita Group work standards in all activities. Understanding the professionalised methodology of added-value generation as the standard for the company.

Critical and analytics spirit in all daily activities, ensuring all activities are carried out in the best and most optimised way possible, with processes being born from analysis and thought and never habit. "That something has always been done a certain way, does not mean it is the right way".

Decision-making must follow the scientific method, based on observation, data and information recollection, understanding, hypothesis postulation, and analysis.

All activities carried out by the Company must be oriented towards the continuous increase of the knowledge and know-how, through the experience of its veteran and the energy of its youngsters.

All decisions and actions must adhere to the impeccable ethics, according to society's highest standards.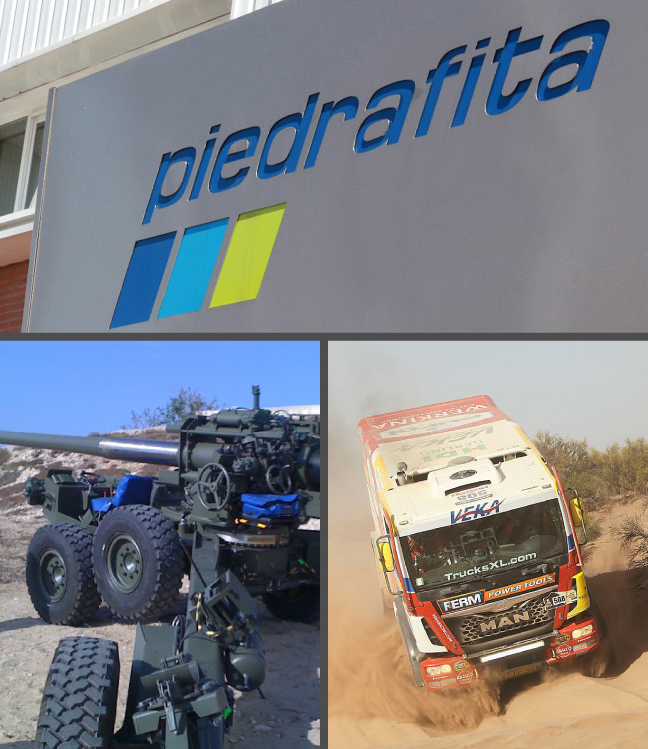 HISTORY
Piedrafita Prognostics is a young company with many years of experience. As an independent company within the Piedrafita Group, Piedrafita Prognostics is in fact less than a year old, but it has over 30 years of experience as part of Piedrafita Systems, existing as its Testing Department since its early days as Piedrafita Sport in the motorsport world in the 1980s:
1989
First onboard vehicle instrumentation for a rally car
1992
Motorsport instrumentation based on bus CAN. Real-time telemetry
1995
Suspension and turret stabilization instrumentation in IFV
2006
Large-scale instrumentation of weapon system (155 Howitzer, integrating CAN with all on-board systems). Remote flash disk and inertial positioning and GPS
2010
Development of RAU (ultra-rugged) family logger for tracked vehicle
2011
Bulk military vehicle instrumentation
2012
HUMS instrumentation Dakar. (EMS)
2021
Official foundation of Piedrafita Prognostics
At Piedrafita Prognostics, we pride ourselves on applying the highest quality standards in all aspects of the company. From Management to Engineering and Manufacturing, our whole team works to provide the highest quality products. Piedrafita Prognostics' mother company is proud to hold the ISO 14001 and ISO 9001 certifications, which we adhere to throughout the whole Piedrafita Group. We are also proud to hold the Innovative SME seal, given by the Spanish Government to highly innovative SMEs with constant R&D Projects and Investment.